INFORMATION
2022-03-23 14:13:00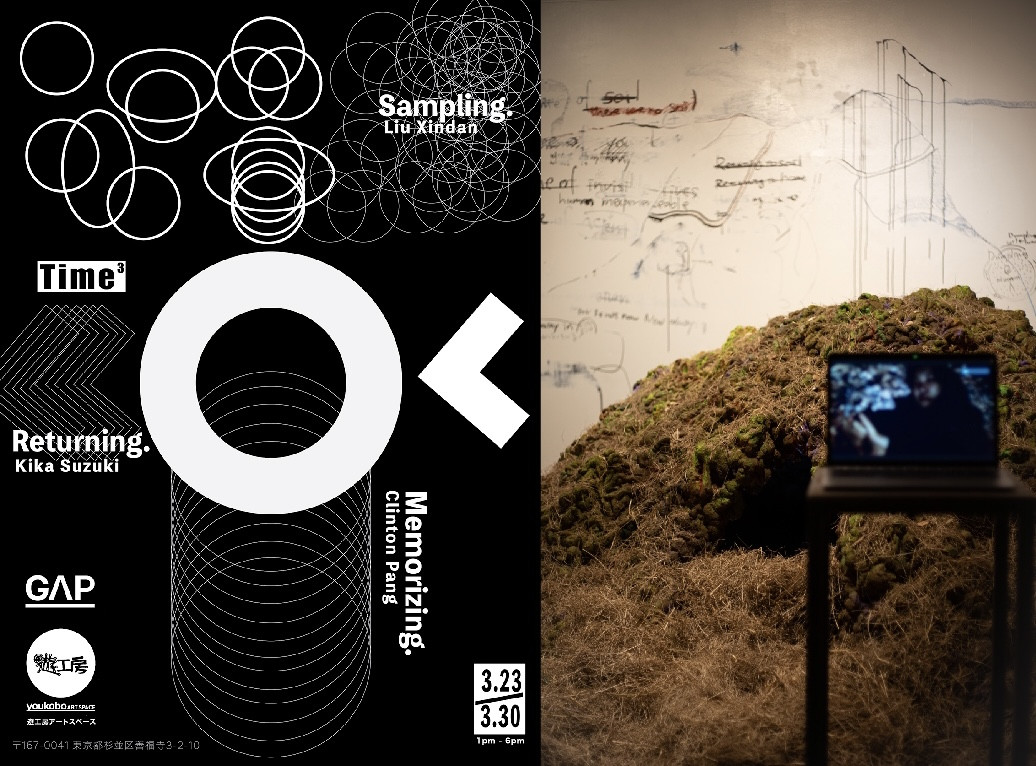 ★Upcoming Exhibition★
3月から始まっているレジデンス制作の成果発表展示が3月23日から始まります。私は、インスタレーション作品を制作しています。会場に来て頂いたら洞穴(作品)の中に入れるかもです。
最寄りは、西荻窪と上石神井です。
よろしくお願いします!展覧会概要↓
 (English follows Japanese)
Youkobo Art Space では、3月23日から3月30日までの期間、鈴木希果(日本)・劉心丹(中国)・Clinton Pang(香港)の東京芸術大学美術研究科GAP専攻の学生3人による展覧会「Time³-Returning, Sampling, Memorizing 」を開催致します。本展では、異なったバックグラウンドを持つ3人の視点から、Time(時間)という根源的なテーマについて解釈し、ドーローイング、インスタレーション、映像から土まで、様々なメディアを扱った新作を展示しております。
是非ご覧下さい。
●開催概要
「 Time³-Returning,Sampling,Memorizing 」
■参加作家→鈴木 希果、劉心丹、Clinton Pang
■会期→2022年3月23日(水)〜3月30日(水)
■開館時間→13:00〜18:00
■場所→遊工房Youkobo Art Space 東京都杉並区善福寺3-2-10
●アーティスト詳細
■鈴木希果(Kika Suzuki)
HP →kikaart.com
Instagram →https://www.instagram.com/kika_suzuki_art/
twitter→https://twitter.com/kika_suzuki
■劉心丹(Liu Xindan)
Instagram →https://www.instagram.com/artichoke__head/
Vimeo→ https://vimeo.com/xindan
■Clinton Pang
HP→ https://thomaspang3257.wixsite.com/clintonpang
Instagram →https://www.instagram.com/gorilla_bread_0325/
"Time³- Returning, Sampling, Memorizing" will start from 23rd to 30th of March in Youkobo Art Space. Three participants, Kika Suzuki(Japan), Liu Xindan(China) and Clinton Pang(Hong Kong) are all from Global Art Practice, Graduate School of Fine Arts, Tokyo University of the Arts (GAP).
This exhibition will demonstrate various practices from drawings, installations, moving images and mediums like charcoal, daily objects and earth, presenting three different interpretations of the experience of time.
● Outline of the event
"Time³-Returning, Sampling, Memorizing"
■ Artists → Kika Suzuki, Xindan Liu, Clinton Pang
■ Date → Wednesday, March 23, 2022-Wednesday, March 30
■ Opening hours → 13: 00-18: 00